Beeliar Dental Preferred Provider for
As a HBF participating provider, children are 'gap free' for preventive services and everyone gets one scale and clean appointment per calendar year fully covered by HBF.
HCF patients will benefit from 'gap free' exam and clean appointments twice per calendar year.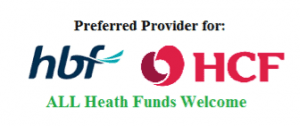 If you are looking to make a booking please click the button above. If you have a question please call (08) 9437 599 or fill out the form below.